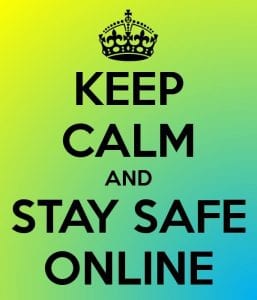 At Star Academy we teach our children the importance of staying safe in today's online world.
In the academy, we use a filtering system called E-safe to prevent children accessing inappropriate sites. We also teach lessons on  'e-safety'  to remind children of the importance of keeping themselves safe online. Each class has two digital leaders that have received training through the Childnet programme so to support their peers in how to safe online in and out of the academy. Each year we complete an e-safety questionnaire and provide parents with and e-safety report for their child.
At home, sometimes children can be given unsupervised access to the Internet. This, potentially, allows them to access all kinds of society (both good and bad) and bring them virtually into their homes.
To support our community in keeping Star children safe here are some links to useful sites and links to offer guidance and support.
---
---
IF YOU NEED HELP
Please remember it is possible to report abuse and exploitation direct to CEOP following the CEOP link on the home page.
---
---
Grooming or other illegal behaviour:
If you want to report someone who is behaving suspiciously online towards a child, you should in an emergency contact the emergency services by calling 999, or otherwise make a report to CEOP, the Child Exploitation Online Protection Centre, see www.ceop.gov.uk.
---
---
Child sexual abuse images: 
f you stumble across criminal content online, you should report this to the Internet Watch Foundation  t www.iwf.org.uk/report. Criminal content in the UK includes child sexual abuse images, criminally obscene adult content as well as non-photographic childsexual abuse images.
---
---
Online terrorism:
You can report terrorism related content to the police's Counter Terrorism Internet Referral Unit at www.gov.uk/report-terrorism.
---
---
Hate Speech: 
Online content which incites hatred on the grounds of race, religion, disability, sexual orientation or gender  should be reported to True Vision at www.report-it.org.uk.
---
---
Useful e-safety links.
Parents
An online safety story for 3-7 year olds. http://www.childnet.com/resources/smartie-the-penguin
Children
Should you have an queries regarding e-safety at Star Academy please speak to Mrs Wildman or Mr MacDonald.
Useful tips and links for parents:
Click on the images to enlarge